---
At Gold Coast Smiles, we strive to ensure that our patients feel informed about all aspects of their dental care.  We are here to make you feel comfortable with your experience. Infection control and safety has always been a top priority for our practice, and you will notice this at any of your visits at our office.  All sterilization and asepsis that takes place in our office occurs in the office's sterilization unit as well as treatment rooms, both of which are designed to be in plain view of anyone coming in to receive treatment.  This enables our patients to see for themselves the measures we take to ensure our commitment to cleanliness and safety.  We leave nothing to the imagination.  Our infection controls processes are transparent and made so that when you receive care, it's both safe and comfortable.
Our office follows infections control recommendations made by the American Dental Association (ADA), the U.S. Centers for Disease Control and Prevention (CDC) and the Occupational Safety and Health Administration (OSHA).  We follow the activities of these agencies so that we are well informed and up to date on the latest guidelines and findings.  In most instances, however, our office places additional protocols and measures in place that exceed the accepted standards of most other dental offices:
Our office utilizes state of the art, hospital grade autoclaving units to sterilize the majority of our instruments (those that can withstand extreme heat and pressure, including all of our metal instruments).  The process utilizes steam pressure to kill bacteria and viruses.  If an item cannot withstand the heat and pressure of autoclaving we will only use a disposable form of that item.  All of our disposable items are one time used and then immediately discarded.  We do not under any circumstances attempt to reuse any disposable item. 
For sterilization to be effective, all of our instruments are first washed and sanitized by hand then placed in our instrument washer prior to autoclaving.  Once the 25 minute wash cycle has been completed the instruments are then placed in the autoclave.
Our dental handpieces ("drills") are also first hand washed, flushed out and lubricated prior to being placed in the autoclave.
Sterilization of our instruments is verified with a sterilization integrator in addition to weekly spore testing utilizing a third party testing lab.  Each week, we submit a test to a monitoring service to verify the effectiveness of our autoclave.
Each of our dental units (chairs) is equipped with a closed water bottle system.  We do not utilize the local water supply.  These closed water bottle systems allow us to treat and flush the units clean to prevent the build up of potentially dangerous biofilms between patients.  We only use verified distilled water from a third party company in all of our dental waterlines.
Our treatment rooms are sanitized after each and every patient regardless of what the procedure may have been or how long the patient has been in the chair.  Before you enter our treatment and hygiene rooms, all surfaces, including the dental chair, dental light, drawer and all nearby handles, x-ray units, computer and mouse, and all countertops have been cleaned, decontaminated and fresh new disposable barriers placed.
All our dental team members involved with patient care always wash their hands before and after every patient procedure and use only fresh gloves. 
All public spaces, including the bathroom and all countertops in the waiting area are disinfected and cleaned on a daily basis.
Our front desk team is well versed in screening patients when confirming appointments.  Any patient who reports a recent history of cold/flu symptoms or a fever is always asked to reschedule their appointment in consideration of the health of other patients and the staff.
In light of the latest global developments and so we can adapt to new and evolving times, we have fully researched the latest technologies being used to prevent disease transmission and provide you a safe, infection free environment.  In addition to adhering to all OSHA mandated infection control protocols listed above, we have gone above and beyond to ensure safe dentistry is being offered.  Our standard infection control and sterilization protocols will now also include the following:
Medical Grade HEPA Air Filtration - Every treatment room is now equipped with medical grade H13 Hight-Efficiency Particulate Air filtration units capable of cleaning and exchanging air in each room every 15 minutes.  These air purifiers are able to sterilize and inactivate viruses, bacteria, and mold spores.  They are each tested and certified to remove 99.97% of particles in the air down to as small as 0.1 micron in size.  
Personal Protective Equipment (PPE) - All clinical team members have had their PPE upgraded.  N95 respirators will be the standard as well as new disposable gowns will be worn.  Face shields have also been procured for use by the clinical team.  These steps are intended to protect both the patient and the clinical team.
Non-Contact Infrared Thermometers - All team members and patients will have their temperature taken upon arrival with a non-contact thermometer and will sign an attestation that they are not experiencing symptoms.  Any patients or team members showing signs of any type of illness regardless of the presence of symptoms will be asked to go home immediately and appropriate measures taken. 
UV Light Sterilization - We are now also utilizing ultraviolet (UV) light, specifically UV-C, in addition to our already rigorous sterilization protocols between patients and after closing.  This is commonly used in hospital settings for broad spectrum sterilization of rooms and PPE.  
If you are looking for a dental provider you can trust with your health and well-being, look no further than Gold Coast Smiles.  Our office's reputation for outstanding care and cleanliness precedes itself in the many 5 star reviews and real patient testimonials awarded to us over the years.  We are confident you will not find a safer, cleaner office for your dental care needs than ours.  
---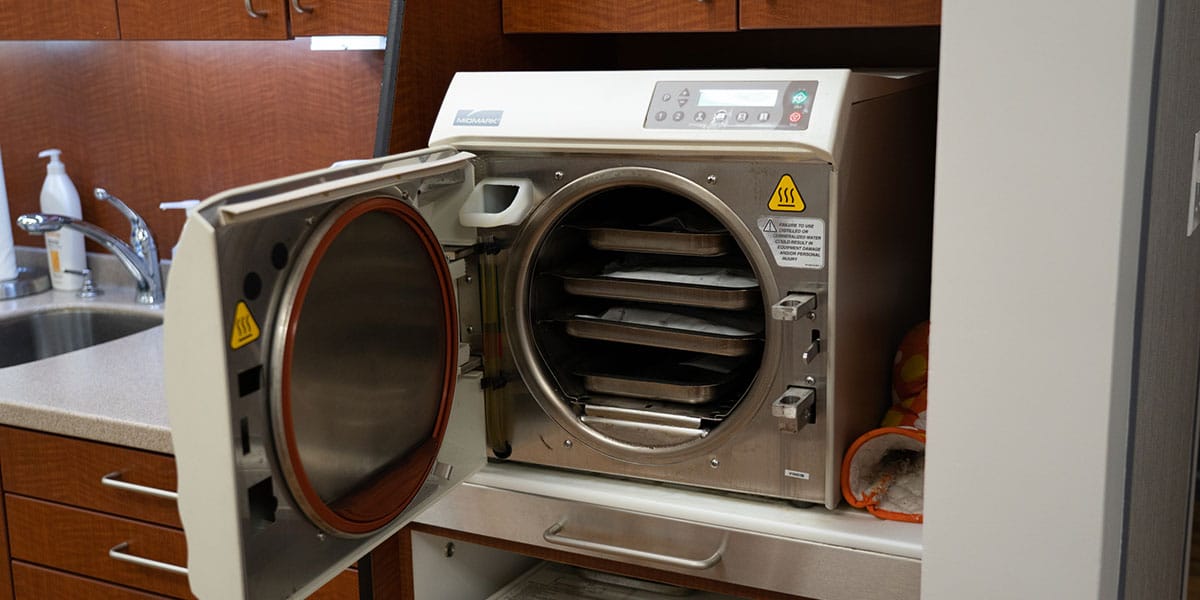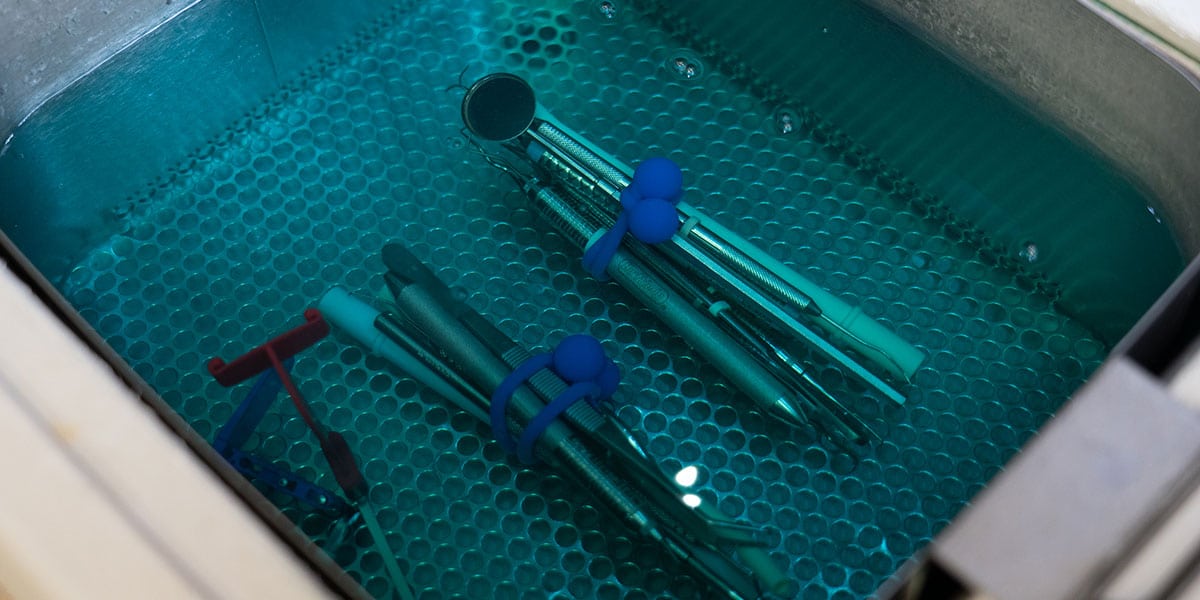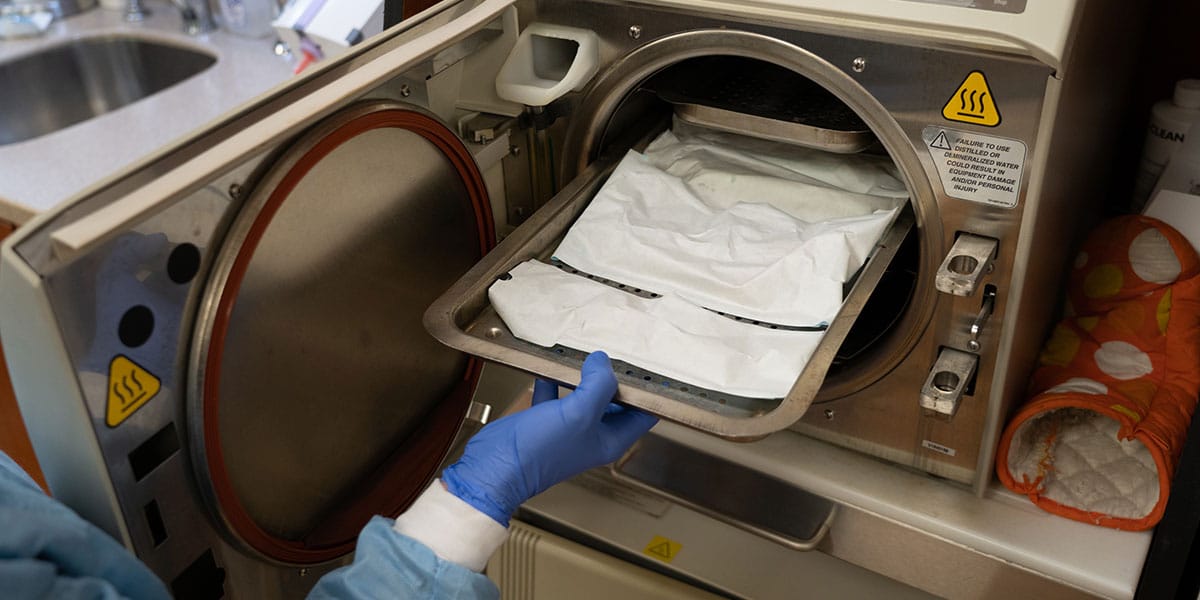 ---
Request Appointment
---
---
---
Call our office at 516-676-0250 or use the button below to request your appointment.
---