People have always hated going to the dentist, our vision and goal has always been to change that. Going to the dentist doesn't have to be a negative experience. It really can be enjoyable!  The entire team at Gold Coast Smiles is dedicated to providing a different kind of dental experience.
After listening to countless dental "horror stories" from new patients during the early course of his career, Gold Coast Smiles founder Dr. Andrew Sami designed the office environment to be open, warm and inviting.  Smooth line and calming light walls are the foundation of our dental office design and décor establishing a contemporary, yet warm sensation throughout the entire office.  The office is designed with the goal of experiencing dentistry in a setting that does not feel like a traditional white walled dental office.  Instead, Dr. Sami created an atmosphere and layout that reflects his core philosophy, an office that would convey a relaxing environment so that he and his dental team can provide exceptional dentistry to his patients, and they can be as comfortable as possible.
---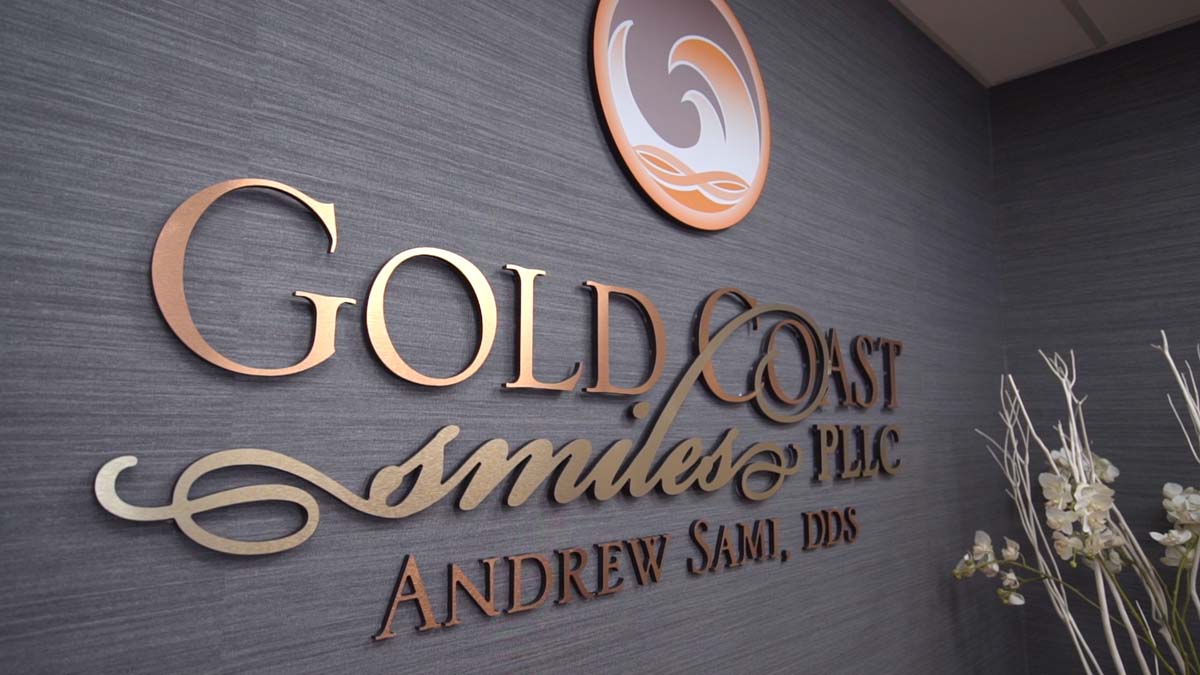 ---
Attention to Detail
---
You'll find in our state-of-the-art facility a variety of complimentary amenities that exceed what you might typically expect from a dental office.  While wait times are short, a beverage bar provides patients with calming herbal teas, as well as hot coffee prepared with a Keurig machine alongside healthy snacks while they await to see the clinical team.  
Complimentary WiFi, IPads & charging stations are available for our guest's convenience.  
At Gold Coast Smiles in Long Island, the team's commitment to patient comfort and cutting-edge technology extends to all of the clinical treatment areas as well. Each room is equipped with nitrous oxide, digital X-rays, and computer monitors where patients can view their results in real-time and even peek inside their own mouth through the use of our intra-oral cameras.  Personal flatscreen HDTVs are built into each treatment chair so you can tune into your favorite tv show or movie along with headphones to block out noise.  Neck pillow supports and cozy blankets are available to help you get cozy and relaxed on our state of the art ergonomic dental chairs.
---
Request Appointment
---
---
---
Call our office at 516-676-0250 or use the button below to request your appointment.
---