---
The field of restorative dentistry has greatly improved thanks to modern, state-of-the-art technology. In our Glen Cove dental office, we use CEREC technology to craft and customize crowns for patients in need of dental restorations within one single appointment. With CEREC, patients can receive the same high quality crown without the need to take impressions or go home with temporaries.
What is CEREC?
---
Chairside: The technology is in the dental operatory and used while you are in the chair
Economical: The procedure is economical for both dentist and patient
Restorations: The procedure restores your tooth to its natural beauty, function, and strength
Esthetic: The restorations are metal-free and tooth-colored
Ceramic: High-strength ceramics are used that are close in composition to your natural tooth structure.
CEREC is an exciting dental technology that allows dentists to create porcelain restorations in one office visit. It allows our team to take 3D digital images of your teeth and gums with a high-quality intra-oral video scanning system. Using specialized software and a medical-grade computer, we then use these images to create a virtual model of your teeth. This allows us to custom design your new tooth chair-side while you watch. This information is then processed through a milling machine which mills a custom color matched crown out of a block of porcelain in just minutes.
With CEREC, the need to send anything out to the lab is eliminated. Dr. Sami can often place your restoration in just one single visit giving you same-day results that are proven to last.
---
---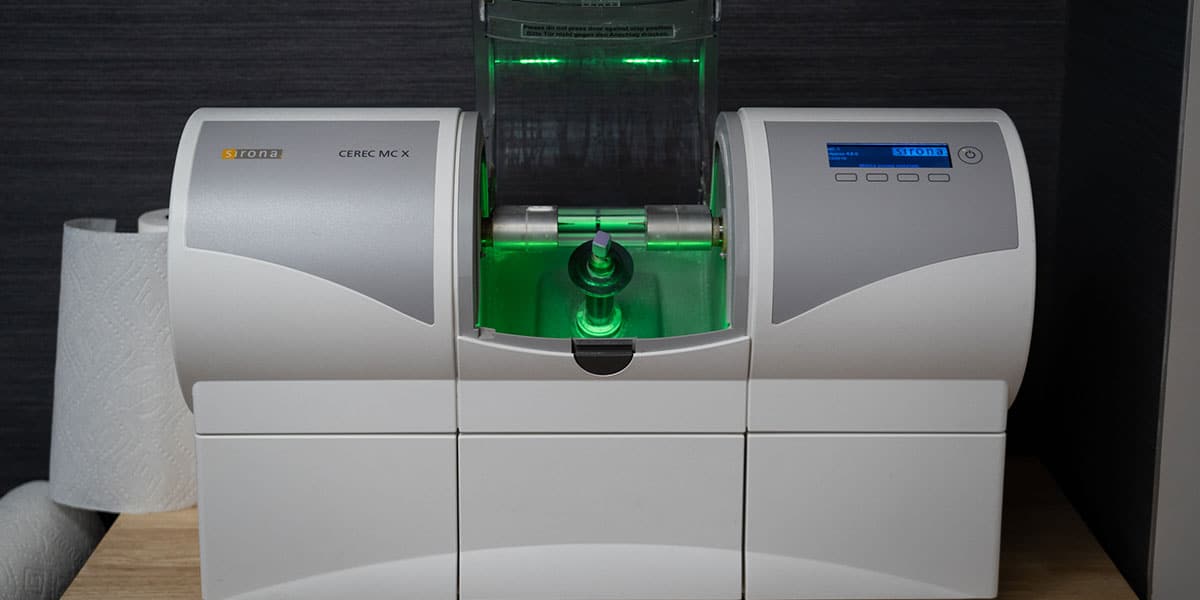 Benefits of CEREC
---
With this state of the art technology, digital imaging is used to create your crown. We are able to eliminate the need to take a patient's impression with what is often messy material and send it to an outside lab and then wait for weeks for the crown to be delivered back to our office.
CEREC crowns speed up the treatment timeline by eliminating the need for a second appointment to place the permanent crown. There is no need for multiple injections and we can cut out the disruption involved with multiple trips to the dentist.
When a CEREC crown is made, you don't have to rely on plastic temporary crowns that are often uncomfortable and prone to falling out.
The materials used for CEREC are metal free and remarkably lifelike. The Porcelain we use can be tailored to each individual to match the natural shade of your teeth. No more bulky lifeless porcelain and no more dark lines around the gumline.
As you can see, there are many benefits to using the CEREC system. CEREC is an advanced dental restorative system that allows your dentist to restore decayed teeth, place crowns, remove defective amalgam (silver) fillings or replace unsightly old crowns in just one appointment. This allows you to have the highest quality, most lifelike dental restorations in just one visit. If need to have damaged teeth repaired or your smile upgraded, contact our office today to schedule your visit. Our experienced dental team will be happy to explore whether CEREC crowns are a good fit for you and answer any questions you may have about CEREC or any questions about your family's dental health.
*Not suited for all cases – Like all dental procedures, CEREC crowns are not suited for all situations. Depending on the circumstances and location of the tooth to be restored, other procedures may be more appropriate.
---
---
---
---