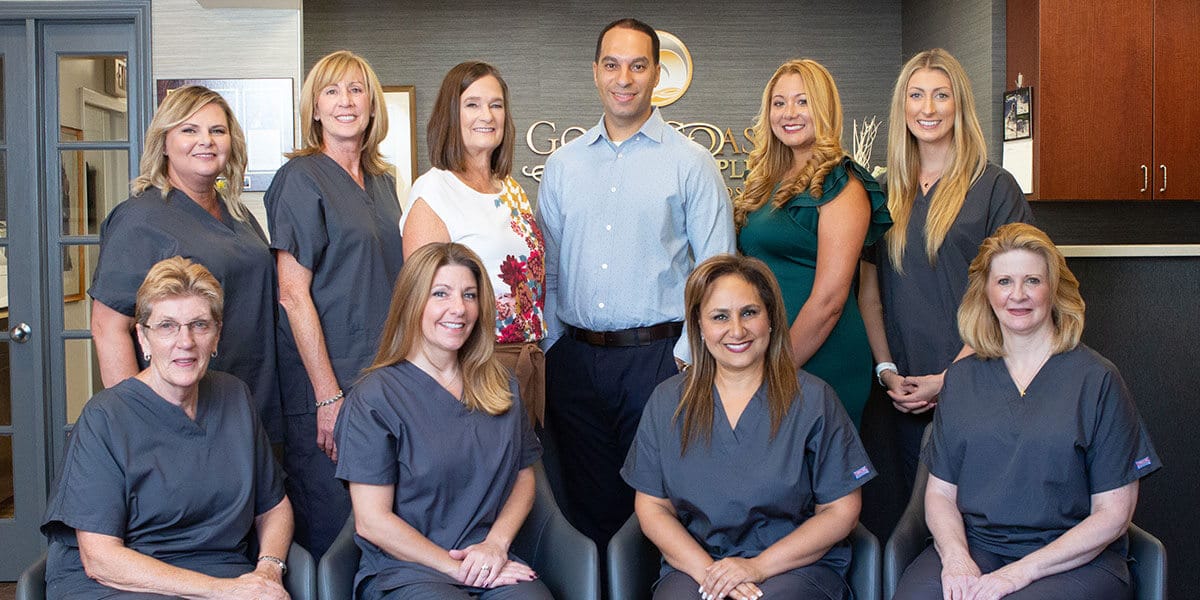 ---
Andrew A. Sami, DDS
---
---
Gold Coast Smiles founder Andrew Sami D.D.S, has established himself as a clinical leader in cosmetic, implant & restorative dentistry techniques, a level of expertise he brings to his Glen Cove office in Long Island, New York.
---
Biography
---
Betty
---
Betty's bright smile and warm demeanor will welcome you as you walk into the office. The organizational and technical skills she acquired while studying Education at SUNY Old Westbury help her to keep the office running smoothly and efficiently. Her bilingual capability is an asset in this diverse community. She has worked in the dental field since 2001 in both General Dental and Pediatric Dental offices, joining the Gold Coast Smiles team in 2013. Her son and stepdaughter bring joy to her life. In her leisure time, she enjoys family time, cooking, and reading.
---
Carrie
---
Carrie has been with the practice since 1997, focusing on insurance and financing. She finds it rewarding to assist patients to manage their insurance and finances to get the high quality dental care offered to them. Over the years, she has gotten to know the patients so well that they are like extended family to her. She enjoys spending time with her two adult daughters and finds it rewarding to see them thriving and moving forward with their lives. She is involved in a cooperative organic farm and enjoys cooking the produce harvested from the farm. The rest of the staff enjoy the fresh produce that she shares with them at harvest time. In her leisure time, she enjoys gardening, going to concerts, and outdoor activities.
---
Cathy
---
Cathy has been with us since she earned her dental assistant certification in 1985. Her warmth and enthusiasm show in her interactions with the patients and makes them feel comfortable in the office. She enjoys cosmetic procedures that send the patient out with an enhanced smile and positive attitude. She has two grown children and a granddaughter who is the love of her life. In her spare a time, Cathy enjoys being creative-scrapbooking, quilting, sewing, and a variety of other crafts. The rest of the staff enjoy her creative treats on holidays!
---
Chris
---
Chris completed her degree in Dental Hygiene at SUNY Farmingdale in 1990 and has been with us since then. In addition to her work here, she is with the Dental Residency Program at Peninsula Hospital sharing her expertise and love of her work with recent graduates. Her commitment to people and their well-being extended to working with her dog Sami to provide comfort to children and senior citizens. She also enjoys gardening, traveling, and spending time at the beach.
---
Jenn
---
Jenn came to work with us in 1997 and enjoyed dental assisting so much that she pursued certification in the field. Her smile and energy create an upbeat vibe in the office. She loves music and you often find her dancing and singing along with the music as she goes about her work. She enjoys the family-like relationship that exists among the staff and the warm and welcoming relationship with the patients. Out of the office she enjoys spending time with her young daughter and her husband.
---
Caroline
---
---
Cheryl
---
---
Courtney
---
---
Helen
---
---