Preventive Dental Hygiene
Preventive Dental Hygiene
---
At Gold Coast Smiles we believe in preventive dentistry. That is why we have established an excellent oral hygiene program to ensure you maintain a natural, healthy smile for life. The preventive hygiene treatments we employ can, in the long term, be the most valuable service we can offer our patients. Our dental hygienists are highly trained professionals who are skilled in all areas of preventative dental care. You're not just getting a "cleaning" at our office, but a thorough comprehensive approach to great oral health. These visits allow us to monitor your health and catch problems early when they are easier and less costly to repair. 
---
The Dental Hygiene Appointment at Gold Coast Smiles
---
Routine preventive hygiene appointments allow us to identify and quickly address any areas of concerns regarding your oral healthcare and enable us to help you maintain a long lasting healthy smile.  Our hygiene protocols are built around custom tailoring a preventive program based on each individual's specific needs and circumstances. This may vary anywhere from a routine non-periodontal 6 month recall program, to 3 or 4 month intervals of frequency for our patients who have a history of gum disease and require more frequent maintenance therapy.  
At the heart of all our routine hygiene visits, is our focus on providing your teeth with a thorough cleaning that involves the removal of stubborn plaque and stains that brushing and flossing cannot remove alone.  We achieve this through a procedure called scaling and polishing. Utilizing only the latest techniques and cutting edge equipment to ensure efficiency and maximum comfort, we are able to remove soft deposits of plaque as well as hard deposits (tartar, or calculus) form your teeth. By removing these accumulated deposits, we are able to prevent cavities, bleeding gums and gum disease.  
All our professional dental cleanings are performed by our highly experienced and trained dental hygienists. Each hygiene appointment with our trained hygienists is also combined with a comprehensive dental examination with Dr. Andrew Sami. This  includes a thorough evaluation of your teeth, gums and existing restorations, with the goal of proactively identifying areas of concern before they arise.
In addition, your appointment with our hygienists may also involve:
An initial assessment of your periodontal (gum) health
Periodontal probing, or measurements, of your gums to help identify and quantify any possible areas of disease
Application of fluoride gel to strengthen teeth and help prevent decay
Placement of sealants on posterior teeth (molars) to protect the grooves of these teeth from developing decay
Nutritional counseling to help educate and minimize the risk of dental decay
Instruction in oral hygiene home care and techniques tailored to the individual's needs
Intra-oral video screenings to identify areas of concerns that may require attention
An oral cancer screening
---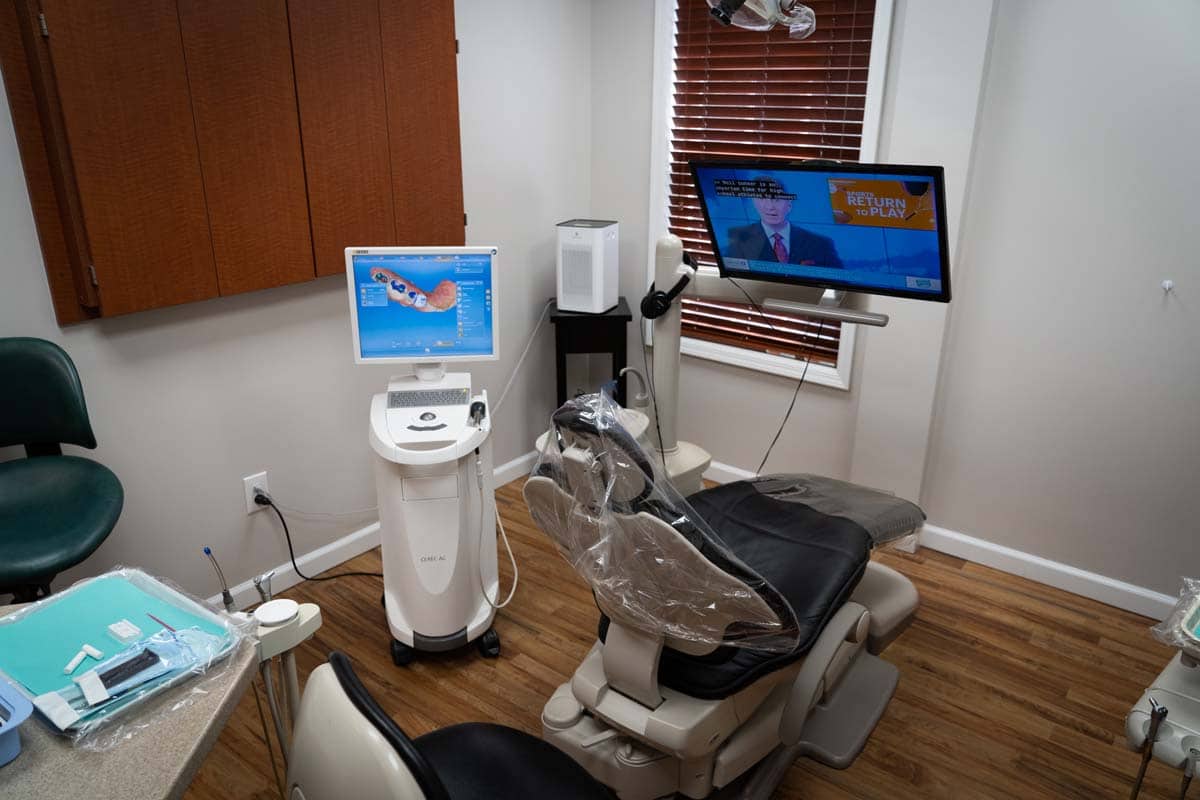 ---
Periodontal (Gum Disease) Maintenance & Therapy
---
Full mouth deep cleaning, or scaling, along with proper disinfection is the latest treatment of choice for patients with chronic periodontitis or gum disease. This treatment first involves the accurate diagnosis and assessment of the extent of periodontal damage present.  Pertinent diagnostic imaging including digital X-rays in conjunction with clinical periodontal measurements enable us to accurately determine the extent of any bone loss present as well as identify areas of soft tissue recession that may be surrounding the teeth. Once the periodontal pockets present reach a certain  depth, successful treatment and maintenance of your periodontal health often requires scaling and root planning (deep cleaning).
To perform scaling and root planning, our highly trained dental hygienists utilize specific instruments to clean the surface of the teeth below the gumline.  Harmful infection causing bacteria are removed via scaling while the root planning portion of the procedure involves smoothing the roots to reduce inflammation and prevent reinfection. Antibiotic treatment, either placed directly into the infected tissue or taken orally, can be combined with a deep cleaning when necessary and appropriate. The entire treatment is usually broken up over the course of two or three appointments to ensure maximum patient comfort and enough time for our hygienists to perform a thorough full mouth debridement. Local anesthesia is also routinely utilized to numb the area and provide complete comfort each step of the way.
At Gold Coast Smiles we are foremost interested in lifelong prevention of dental and oral disease. Our practice strives to recognize problems before they start and put measures in place to bring patients to a state of optimal oral health in which they only require preventive maintenance through our hygiene programs.  
Come see us today if you have any oral health concerns and to learn more about the services and preventive measures we provide.
---
Request Appointment
---
---
---
Call our office at 516-676-0250 or use the button below to request your appointment.
---