Invisalign®in Glen Cove, NY
Gold Coast smiles provides Invisalign to patients in Glen Cove, NY. Contact us at 516-676-0250 to learn more or schedule an appointment.
If your crooked or misaligned teeth are causing you to feel self conscious about your smile or appearance, there are cosmetic and orthodontic treatment options available that can quickly and discreetly straighten your smile at any age.  Crowded teeth can affect your quality of life and make smiling embarrassing instead of enjoyable for many people.
Crowded teeth are not only a cosmetic issue but can also serve as warning signs for more functional dental problems. Uneven or overcrowded teeth can cause an uncomfortable bite, which may lead to head and neck discomfort. Additionally, untreated teeth crowding can make oral hygiene practices such as flossing difficult, leading to plaque buildup and a greater risk of cavities.  For individuals with crowded or misaligned teeth, our Gold Coast Smiles office can provide you with the following cosmetic solutions to correct them discreetly.
Option #1: Cosmetic Based Orthodontics with Invisalign® Clear Braces
---
---
What is Invisalign®?
---
Invisalign®  is the brand name of industry-leading clear aligners that are worn over the teeth throughout the day to help crooked, gapped, and misaligned teeth transform into a healthy, improved smile.
Invisalign® treatment involves the use of a series of clear plastic aligners that are designed to slowly but surely shift your teeth into alignment. These aligners, unlike traditional metal braces, are removable, which allows a patient to take them out from time to time for normal eating, brushing and flossing.
Once you are done eating or cleaning your teeth, you can simply put the Invisalign® aligners back in place and continue the straightening and alignment process. They are completely removable, comfortable, and almost invisible, giving our patients the best orthodontic experience available. Invisalign® is not only easier to clean and maintain, but the clear plastic design allows you to navigate through your social and professional lives without self-consciousness as may be experienced with traditional metal braces. Our Gold Coast Smiles office has been utilizing Invisalign® for over a decade to help our patients achieve their goals of straightening their teeth with incredibly reliable results.  In fact, Invisalign® has been used to treat more than 8 million people with exceptional results.
The advantage of this method is that the teeth are kept in their original condition. This is the treatment of choice if you have time, have teeth in overall good condition that have not had many fillings or other restorations placed on them, are not worn, broken down or discolored. This method will simply straighten the teeth and bite, but will not change the shape, color or individual appearance of the teeth.
Option #2 For Treating Crooked Teeth: Porcelain Crowns or Veneers
---
For those seeking a quicker solution, and wish to have an instant result, or have teeth that are heavily filled, discolored, broken down, where straightening them alone is not enough to bring about the desired cosmetic result, porcelain veneers and porcelain crowns are a good way to achieve a straighter smile in a matter of a few short weeks.
These restorations can be custom made to any shape, size, and color to restore the natural beauty of teeth, and can give you the smile you have always wanted. They never stain or discolor, and in addition to instantly straightening your teeth, will hide the discolored, stained, broken or worn teeth underneath.
As a compromise in some patients, depending on the amount of overcrowding present, we may have to combine both options in order to achieve optimal cosmetic results.  You may have to consider orthodontically moving the teeth first to position them in a more favorable and ideal position, then proceed with having porcelain veneers or crowns made in this improved position.  The advantage to this combined approach is being able to give the teeth more ideal and natural proportions with less drilling involved so we can conserve as much natural tooth structure as possible.
If you think these restorative options may be a better fit for you, visit our Porcelain Veneers & Porcelain Crown pages to learn more about their many benefits and advantages.  Once you're ready, then give us a call and we'll be happy to schedule your consultation with us so we can help answer all your questions and get you on the right track to a straighter and healthier smile.
---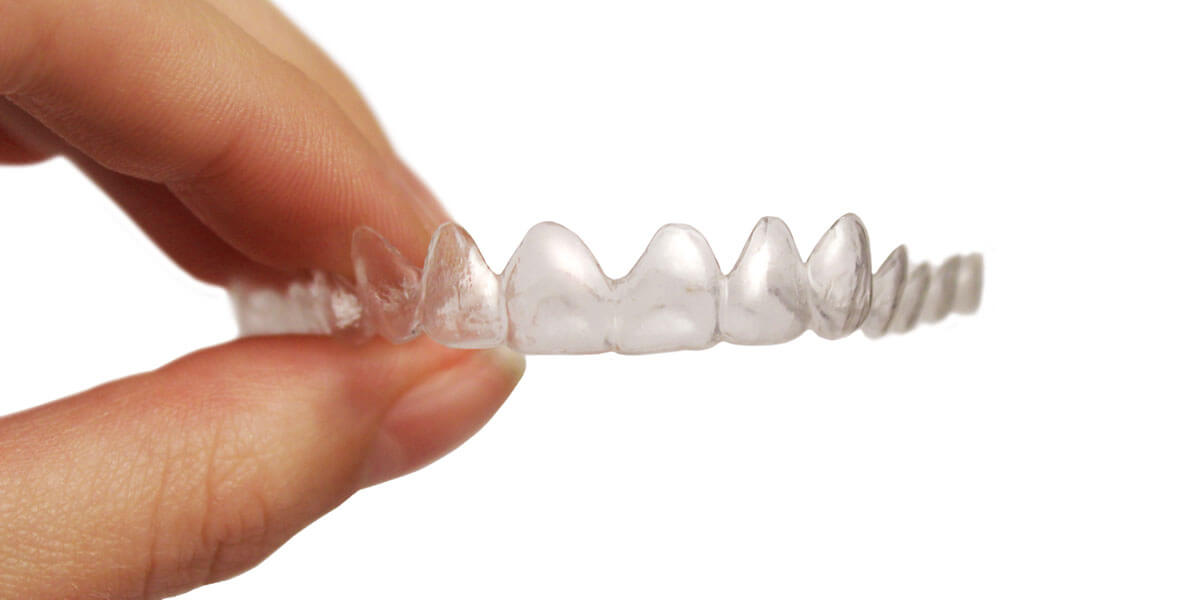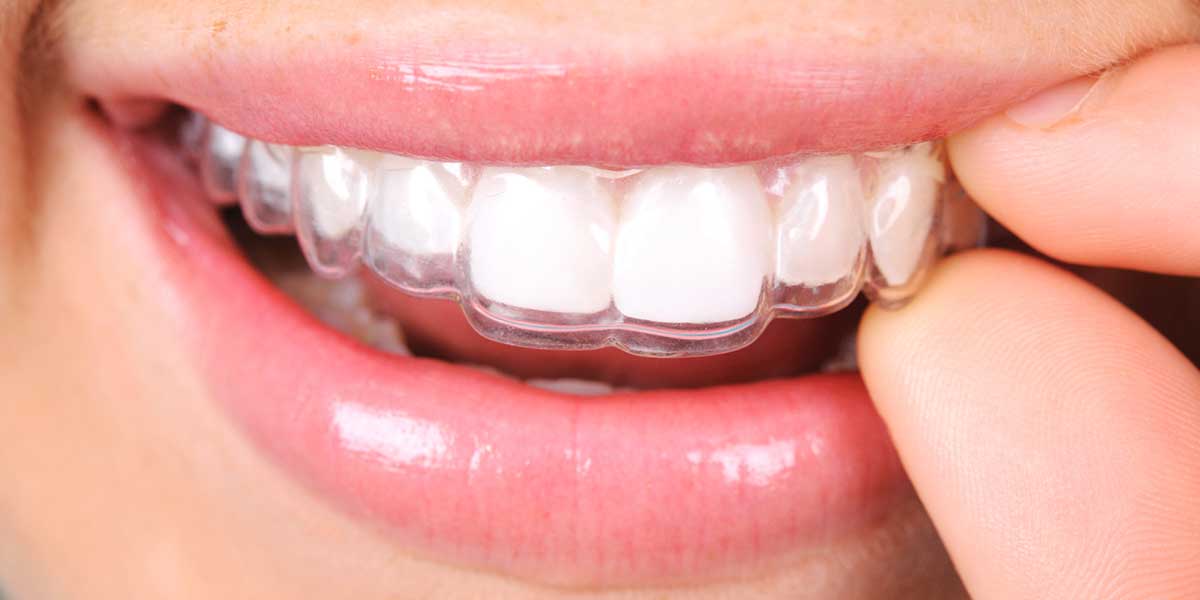 Benefits of Invisalign over Traditional Metal Braces
---
Cosmetic Appeal:
Invisalign® is an invisible solution that doesn't draw attention to your mouth. Most people won't know you're wearing them unless you tell.
Removability Promotes Better Hygiene:
The Invisalign® repositioners are removable for ease in brushing and flossing. Metal braces are harder to keep clean, potentially causing plaque build up that can lead to gum disease and tooth decay. Research has found that choosing Invisalign® instead can improve gum health.
No Restrictions on What You Can Eat:
The removable aligners give you the freedom to continue eating all your favorite foods without restriction.
Made to Fit Your Lifestyle, Not Change It:
With no metal or wires to irritate your mouth, you can enjoy an active, athletic lifestyle without worrying about injuring yourself or breaking a bracket. And since Invisalign® is clear and removable, you can maintain your professional appearance as well as confidently speak in public.
Low Cost Flexible Payment Options:
We offer payment plans to suit different budgets, including interest-free monthly financing. We also have extended payment options through third-party financing. Our goal is to customize your payment plan to fit your needs.
---
Invisalign® FAQ
---
Who is not a candidate for Invisalign® or clear aligner therapy?

You might wonder if you are a candidate for Invisalign®? You can find plenty of positive Invisalign® stories, affirming the treatment is right for you, but in reality Invisalign® isn't the right choice for everyone. We typically advice against clear aligner therapy if you fall into one of the following categories;


Non-Compliant Patient - For Invisalign® to work properly, it is essential that the aligner apply a constant force to the teeth.  The emphasis here is on "constant", so you must be prepared to wear your Invisalign® at least 22 hours a day. If you are not motivated to wear your Invisalign® consistently, then it is not the dental treatment for you. Non-compliant Invisalign® patients do not have great results and often hit a lot of setbacks. For these patients we recommend they consider traditional braces with an orthodontist as a better treatment option since it removes compliance from the equation.
Patients with active gum disease and cavities - We realize everyone wants straight teeth and wants them ASAP.  However, if you have active gum disease or cavities, those conditions must be treated first. Wearing Invisalign® over a tooth with a cavity can make it worse and moving teeth with gum disease can create irreversible damage to teeth that are not well supported in the gums and bone.  In fact, if you have active gum disease or severe forms of periodontal disease (bone loss) we will not move forward with any type of orthodontic treatment.  Instead we will focus our attention to treating these diseases first before considering any type of elective cosmetic care.  Gum disease and cavities are often silent conditions and many individuals are unaware that they have them.  Our initial consultation takes a comprehensive approach that incorporates x-rays, clinical exam and any necessary gum treatments before you consider straightening your teeth or any other elective cosmetic treatment.
Growing Patients – Invisalign® treatment can be completed successfully on a variety of conditions for growing and adolescent patients. However, Dr. Sami recommends patients under 18 years old, see an orthodontist for a consultation for their orthodontic care. At ages, where the jaw and teeth are still forming, other orthodontic appliances may be better suited. This is particularly important in cases that involve misshaped or misaligned teeth arches and jaws. Also, younger patients can often fall into the category described as "non-compliant patient". Some kids and teens might lack the discipline and maturity to wear clear aligners with consistency and might consider braces as a better option.

How Often Should I Expect to Schedule An Appointment During Treatment? Every Two Weeks?

The quick and simple answer is no.  While Invisalign® is designed to have you switch out your aligners every two weeks, that does not mean we expect you to schedule an appointment with our office every other week to receive your new set of aligners.  In order to make sure your aligner therapy is working according to plan, and depending on the number of aligners involved, we typically will provide you with enough aligner trays to allow you to come to the office for routine evaluations every 6 to 8 weeks.  During these visits, we will make sure your aligners are doing their job as planned and if necessary account for any modifications that may be required.

How Long Does Invisalign® Treatment Last?

The duration of Invisalign® treatment will depend on how complex your case is and how well you follow the prescribed instructions for wearing your aligners. It varies by individual and some patients finish in as little as six months, while for others, the length can be much longer.  We will inform you prior to the start of your aligner therapy exactly how long you can expect to wear the aligners so you can make an informed decision whether this may be the right treatment for you.

Are There Food Restrictions With Invisalign®?

There are no restrictions on the types of foods or beverages you can consume.  The aligners are removable so you can take them off and enjoy all the foods you love without any restrictions.  We recommend you brush after every meal however to maintain good oral hygiene during active therapy.

Does Invisalign® Hurt?

No. Invisalign® does not hurt.  However, when you put on a new set of aligners, most patients notice they can make the teeth slightly sensitive for a day or two. This is due to the new forces the plastic is applying to the teeth, equivalent to having traditional metal braces tightened.  Furthermore, this can also be seen as confirmation that treatment is working.

How Often Do I Need To Wear My Invisalign® Aligners?

It is imperative that you should wear your aligners the recommended 22 hours per day.  You should only remove them to brush and floss and to eat.  In rare instances it is ok to remove them for special occasions you may not want to wear them for.  This should not be done as a routine habit however as you will risk creating setbacks in the progress of your treatment.

Will I Have To Wear A Retainer Once I Finish With Invisalign® Treatment?

Yes.  The only way to insure your teeth remain in their final position is by wearing a retainer.  At Gold Coast Smiles we offer Vivera retainers.  These custom retainers are from the makers of Invisalign.  They look identical to Invsialgn and are as comfortable and durable.  You'll wear the retainer full-time for the first few months after completing Invisalign® therapy and then just at night after that.  We always recommend our patients to wear the retainers indefinitely to ensure their teeth do not replace.

Is Invisalign® Considered To Be Only Cosmetic? Will Dental Insurance Cover It?

Invisalign<sup>&reg;</sup> is certainly not just cosmetic.  Invisalign<sup>&reg;</sup> and traditional braces have the same insurance code since they both address a patient's functional needs and improve their bite and oral health. If you have orthodontic benefits or coverage, you may be able to use it to cover a portion of the cost of treatment.  Our business team will be happy to look into your benefits and figure out the best way to help you pay for the cost of treatment.
---
---
Request Appointment
---
---
---
Call our office at 516-676-0250 or use the button below to request your appointment.
---